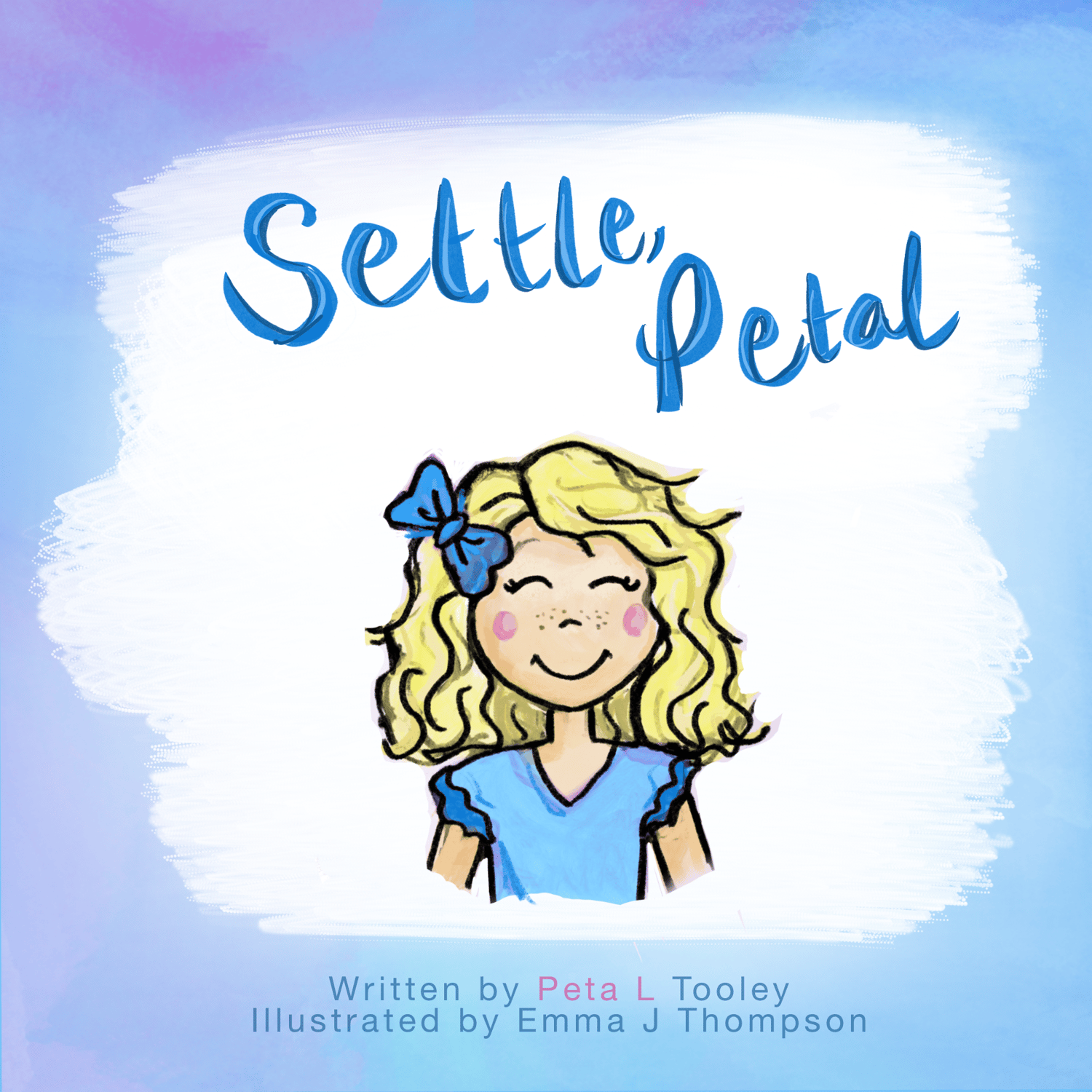 "Settle, Petal" Picture Book
One morning, Mum is teary-eyed when she drops Petal at school. What could be wrong? Is Petal in trouble? Is Mum sick? Is Dad going away?
Petal's day is clouded with worry.
But when Mum finally brings her home, the front door opens to a wonderful surprise.